"누구세요?"
This article is a stub. Please help Adventure Time Super Fans Wiki by expanding it. Thanks!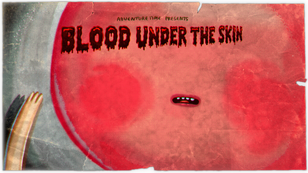 Blood Under the Skin is the 31st episode of Adventure Time and the 4th episode in Season 2. It first aired on November 1, 2010.
Synopsis
Finn tries to get totally *click-click* armor, but must pass many embarrassing trials first.
Ad blocker interference detected!
Wikia is a free-to-use site that makes money from advertising. We have a modified experience for viewers using ad blockers

Wikia is not accessible if you've made further modifications. Remove the custom ad blocker rule(s) and the page will load as expected.