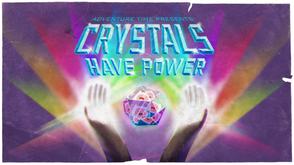 Crystals Have Power is the 32nd episode of Adventure Time and 8th episode in Season 2. It first aired on November 29, 2010.
Synopsis
After Jake takes it too far when wrestling with Finn, he vows to be in control, but problems arise when Finn is kidnapped and taken into the Crystal Dimension.
Ad blocker interference detected!
Wikia is a free-to-use site that makes money from advertising. We have a modified experience for viewers using ad blockers

Wikia is not accessible if you've made further modifications. Remove the custom ad blocker rule(s) and the page will load as expected.