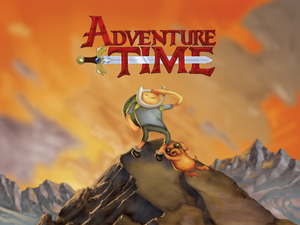 The Original Pilot is a short video that Pendelton Ward created. The show Adventure Time is based on this pilot. It is the unofficial 1st episode of AT.
Synopsis
Pen (Finn) and Jake must save Princess Bubblegum from the clutches of the evil Ice King.
Gallery
Ad blocker interference detected!
Wikia is a free-to-use site that makes money from advertising. We have a modified experience for viewers using ad blockers

Wikia is not accessible if you've made further modifications. Remove the custom ad blocker rule(s) and the page will load as expected.