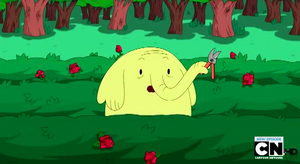 The Rose Garden is a place where Tree Trunks grows roses, it is located behind her house. It was seen in the episode "Dream of Love" where her and Mr. Pig kissed.
Appearance
The rose garden is within an opened land between forest like area, there are rows of bushes with many deep red roses.
Ad blocker interference detected!
Wikia is a free-to-use site that makes money from advertising. We have a modified experience for viewers using ad blockers

Wikia is not accessible if you've made further modifications. Remove the custom ad blocker rule(s) and the page will load as expected.