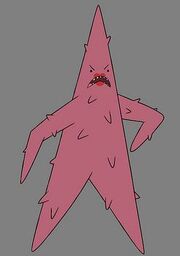 Sharon is a character first seen in Gut Grinder. She was the Spiky Mayor's wife, and was revealed to be the Gut Grinder. She decided to make him look like Jake because she thinks he's hot, and she likes to shop, which is why she steals gold. She also likes to sew, but her husband does not like this. She was last seen being put into jail at the end of the episode.
Videos
Ad blocker interference detected!
Wikia is a free-to-use site that makes money from advertising. We have a modified experience for viewers using ad blockers

Wikia is not accessible if you've made further modifications. Remove the custom ad blocker rule(s) and the page will load as expected.